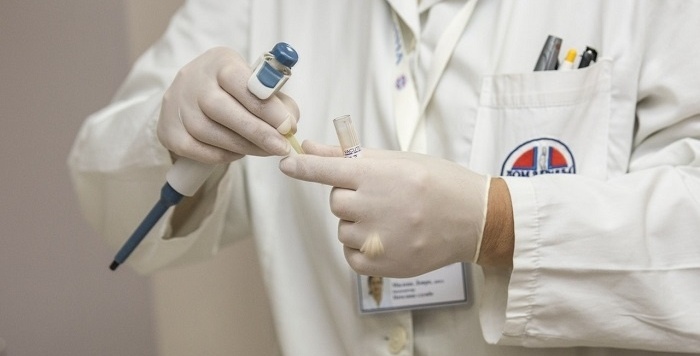 The European Union is planning to implement a new regulation on clinical trials, bringing all member countries in line with each other. The Clinical Trial Regulation to be enforced in 2019 will replace the existing EU Clinical Trial Directive, adopted in 2001, as well as national laws that individual countries adopted in order to apply that EU directive.
On a webpage explaining the upcoming regulation, the European Medicines Agency (EMA) writes (emphasis theirs):
This will increase the efficiency of all trials in Europe with the greatest benefit for those conducted in multiple Member States. It aims to foster innovation and research, while helping avoid unnecessary duplication of clinical trials or repetition of unsuccessful trials.
To greatly oversimplify things: say you had a new medication for dermatitis that you wanted to bring to market in Europe. First, you'd have to trial it. Currently, writes Pharmafile.com, each EU member state implements the Clinical Trial Directive differently. To market your product EU-wide, you may have to abide by different requirements for different countries. This means greater expense, more time, and more regulatory and other burdens. Meanwhile, the patients you're trying to reach may still be suffering from red, itchy skin.
Under the EU-CTR, with a single submission portal, streamlined decision-making, and standardized transparency and safety requirements, the process could become much simpler for companies. Also, per that Pharmafile page, multinational clinical trials are meant to become easier, and that could increase the number of trials conducted in Europe.
Tech-centered
The regulation is built around a brand-new online portal and a database that centralizes information on clinical trials across the European Union. According to an EMA press release, this information includes trial applications, urgent safety measures, and other notifications to regulators before, during, and after the execution of clinical trials.
The EMA calls it "the most ambitious IT system required by EU legislation in the last decade," and says when it is finished, it will streamline applications and authorizations, modernize oversight, and make submission information public, from initial review all the way to publication.
Translation implications
But how big of a consideration is language? Turns out, the regulation mentions the languages it needs to be translated into, but only a few times, and seems to give leeway in certain circumstances to individual countries using the portal.
The functional specifications for the portal and database say the portal is to be developed in English first; then when it's launched, it will be viewable in "the official EU languages." The regulation itself specifies in Article 84 that this does, in fact, mean the user interface is to be available in all official EU languages—making translation mandatory.
However, while the CTR says that application dossiers in the database will be viewable in the language in which they were submitted, they don't mention whether applications also have to be viewable in a common language such as English. This may be because the regulation itself is also vague on that front, making a recommendation but not a pronouncement (scroll to Article 26):
The language of the application dossier, or parts thereof, shall be determined by the Member State concerned. Member States, in applying the first paragraph, shall consider accepting, for the documentation not addressed to the subject, a commonly understood language in the medical field.
Same goes for medicinal product labeling: Article 69 states that it's up to each nation to determine labeling languages, and multiple languages are allowed.
As of July 2017, the EMA's own web presence was multilingual in some parts, but not in others. The agency states in the site FAQ:
Currently, most of the information on the Agency's website is only available in English. Some content is translated into other official European Union (EU) languages, including public summaries and product information in European public assessment reports (EPARs), question-and-answer documents for the public, information on recruitment, work programmes and summaries of the annual report. These frequently asked questions are also available in all EU languages.
Citizens can submit questions to the Agency in any official EU language. The Agency will reply in the same language.
Possible speed bumps
As with many ambitious IT projects, complications have arisen during implementation. The regulation was planned to come into effect in 2018, but according to the press release, IT issues have caused delays:
Due to technical difficulties with the development of the IT systems, the portal's go-live date has to be postponed. EMA is working closely with its IT service provider to ensure that corrective measures are implemented and will closely monitor progress. [...] Due to these delays, the EU Clinical Trial Regulation will now come into application in 2019 instead of October 2018, as previously scheduled.
The EMA didn't specify what technical difficulties were at issue here. Whatever they are, it seems evident that the portal's language availability, and therefore the localization professionals involved, could be affected, depending on the workflow of the project.
In the same press release, the EMA also mentioned its ongoing plans to move headquarters from London to another EU member state, because once Brexit takes effect in March 2019, it won't make sense for an EU institution to be located in a non-EU country. But the destination won't be determined until November.
The document makes no mention of a connection between the postponement and Brexit, but we can't help but think the shock referendum result didn't exactly make things easier. It sounds to us like a unique challenge—moving an entire transnational public agency from one country to another, on a deadline, while simultaneously delivering the most ambitious IT project that the EU has ordered in a decade, and making sure the project works in 24 different languages—while the EMA still conducts business as usual.
We translation program managers, like everyone else with interests in multilingualism and healthcare policy, will be monitoring these developments. They're set to change several elements of the medical research world—and it's our job to ensure everyone can talk about them clearly, even across language barriers. For more information on Life Sciences regulatory updates, check out the article below.