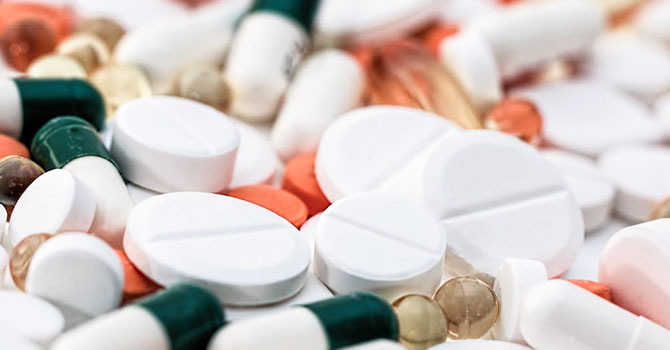 Modern medicine is becoming more participatory. Around the world, patients are assuming a more central role in their own care, and a greater responsibility for their health and well-being.
A new age of patient care
There is overwhelming evidence to suggest that patients who are more involved in health-related decision making and goal setting boost their health outcomes.
Patient engagement programs around the world have been shown to reduce hospital visits, decrease morbidity and mortality, and improve quality of life for patients with chronic diseases such as heart failure, asthma and ulcerative colitis.
That's because more empowered and engaged patients tend to make and keep appointments with medical teams, play a greater role in researching and choosing the right treatment programs, and properly use prescriptions.
Prescription adherence alone is one of the most important issues in healthcare. Studies suggest that on average, 50% of prescription medications in the US aren't taken as directed, leading to over 120,000 deaths a year and between $100 and $300billion of avoidable healthcare costs.
So there's a huge commercial imperative for pharma and medical device companies to help patients become educated, vested, and motivated enough to participate more in their treatments and recoveries. Part of this task is helping regulators, payers and prescribers promote this engagement among patients.
Essentially, this is a communication job. So marketers within healthcare companies have a pivotal role to play.
Enter marketers
The role of marketers has evolved in the digital age. Rather than creating and delivering interruptive messages, you're tasked with giving audiences far more valuable content that educates, interests, and inspires. It's one of the best ways for companies to get heard, and to incite action among their audiences.
Pfizer Health Solutions is one of the many health giants that has used content to help patients improve their outcomes. Take just one example: its hugely successful 2002-2007 Friends in Health program aimed at empowering community health workers and clinics to help African American and Hispanic patients self-manage their diabetes in Los Angeles.
Pfizer's educational and motivational digital content, conventions, and email campaigns improved not only diabetes management among patients, but also cholesterol levels, depression, cardiovascular health, and other conditions.
The regional initiative was eventually rolled out across the US.
The social opportunity
Nowadays, marketers are increasingly engaging with patients and medical stakeholders on medical forums and social media networks including Facebook, Twitter, and YouTube. And they're seizing the opportunity to create more creative campaigns and narratives.
For example, the Melanoma Patients Australia charity used Twitter to get their skin cancer message out to Australians who tweeted about sunbathing. An algorithm they created simply detected hashtags such as #beach, #sun, or #pool then sent an immediate automated response warning about the dangers of sun exposure.
United Health Care won multiple awards for its #WeDareYou campaign. Every month, it posted a series of challenges, daring people to make one small change to live healthier lives, then sharing a photo of themselves performing that dare.
Pharma and medical device companies need to produce online collateral (whether data sheets, social campaigns, websites, videos, software, gifs, or brochures) that will support patients on their healthcare journeys—creating connected experiences that meet their expectations as both customers and patients.
Digital resources
From Asia to South America, from South Africa to Scandinavia, patients and healthcare professionals need sources to gather health advice and investigate symptoms. But rolling out programs to markets that have different cultures and speak different languages is a formidable challenge.
It takes so much more than translating or transcreating relevant content and campaigns. Programs need market insights and local digital expertise, and they must be scalable.
That's where a good localization partner comes in. Localization experts have access to resources, processes, and technology that many marketers don't even know exist.
This enables marketing departments to develop clear strategies for different audiences that take into account varying cultural, regulatory, linguistic, and digital demands. Strong localization operations feature repeatable and auditable processes that keep quality high. They use technology that ensures health content can be tailored to every territory—without unrealistic costs.
The 'drug-as-a service' age
Pharma and medical device manufacturers who move beyond the traditional, generic interactions of years gone by, and build longer, closer relationships with patients and medical stakeholders, have a bright future.
You have an important role in helping your company transition to this new 'drug-as-a- service' paradigm—and at the same time encourage patients in all your markets to think about their health more and take action to improve it. This will in turn help reduce healthcare costs, while improving health on a large scale.
At Moravia, we believe well-executed global international marketing and communication programs can unite patients, the medical profession, insurers, the pharmaceutical industry, and medical device companies around great patient outcomes.
If you'd like us to help with your global localization needs, reach out. We love to talk about this stuff.